The day is near and we guess that you all have got some gifts for your beloved ones. But as usual, giving only a gift is too main stream. Try to convince your feelings with a short message as well. Here are some of the messages that you can attach along with the gift.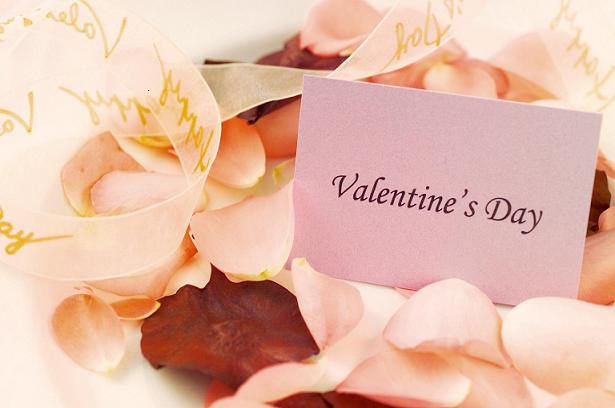 A day without you in my life should never come and even if it does, let that be the last day of my life.
A day without you is a day without sun, a night without you is a night without moon; a life without you is a life without life.
As busy as we get, we need to be reminded that we are still sweethearts. Valentine's Day is a good day for me to stop and realize how wonderful you make me feel. Happy Valentine's Day!
Cupid shoots well for me! He hit you and me with perfect aim.
Love is too weak a word for what I feel for you. One life is too small a time to express how madly I am in love with you.
When we kiss, I feel excitement like the thrill of a roller coaster, the sky filled with fireworks on the fourth of July, or the rush of a waterfall. Happy Valentine's Day, and thank you for making life an adventure!
Sending you a load of kisses, a ton of hugs and all the love in this world on Valentine's Day!
This Valentine's Day I long for your sweet kisses, your warm embrace, and the magic that binds our hearts together.
Every time I see you, I feel a little flame in my heart, that lights up, because… I LOVE YOU!
Love knows no boundaries other than those that we impose on it, but we know nothing about boundaries. It is Valentine's Day every day for us.
You walked in, and the sun broke through the clouds. Suddenly, life was worth living, and it became this big adventure. Thank you for being part of my life.
Curved high on a mountain, covered deep in dew, I saw these words… I LOVE YOU!
Even though Valentine's day costs a lot more with a girlfriend, you are the one girl in this world who is totally worth it.
Every moment I am not without you, my tears fill the ocean blue…By mine, my love, forever.
I don't know what I ever did to deserve your love, but I'm so thankful for it. Happy Valentine's Day!
Falling in love is like looking at the stars. If you pick one out of the billions and stare at it long enough all the others will melt away.
No other relationship in my life could compare to the love we share. I'm enamored by your tender touch and your ravishing romance. Happy Valentine's Day to my amazing love!
You are a haven for my heart, a refuge for my soul.
The day we met is a day I will cherish until the end of time. I have never felt as happy as I do when you are at my side.
Well, now get ready for expressing your feelings.