If it's about New Year, the world is set to blow the champagne off and rock the floor, relieve the stress, shut their computers and get vanished to reach the loud music places and happening parties with unlimited fizz.
Let's check out some of the top cities that light up and have a lovely ambiance on the New Year eve.
London, UK
London New Year celebration is known for its Midnight sky flooding with mind-boggling fireworks that shoot right from the eye of the London just after the Big Ben says it's 12. The marvelous fire show is presented for 15 minutes. And henceforth the party bash starts at restaurants and events lasting till the sunrise.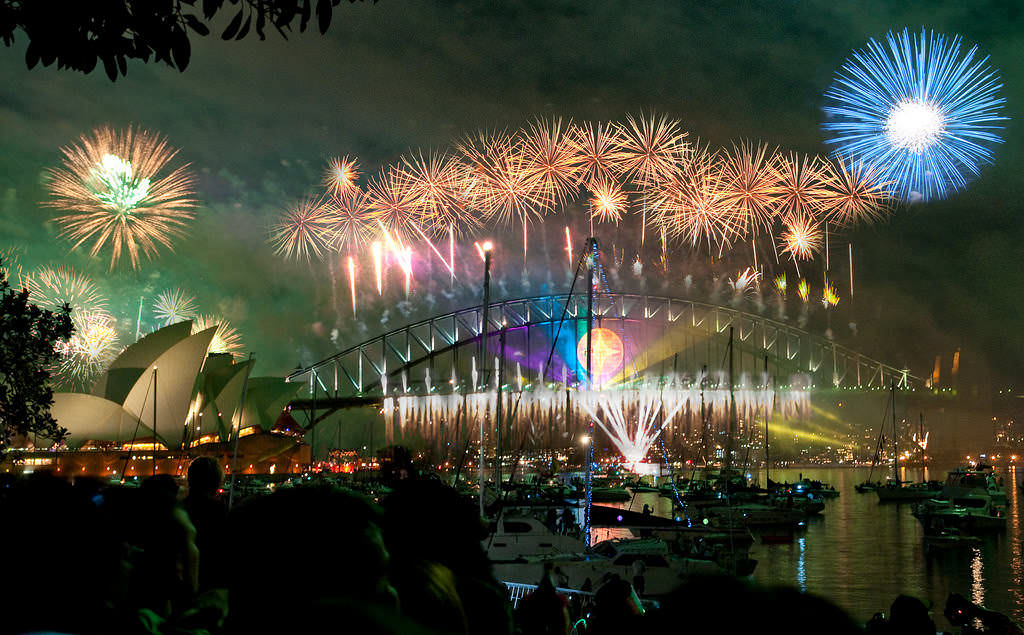 Read also >> New year status & New Year Images
Las Vegas, USA
The constantly active party floors and the pubs in the city set new attire for the New Year bash with exceptional shows, rocking concerts and some of the mesmerizing fire shows. The fusion of light and sound turns on the mood to rock the evening. The whole city lighten ups with lights and fireworks with extraordinary meals on the menu that welcomes you to toast the wine for the last eve of the year.
Tokyo, Japan
It seems that people out here in Japan can't hold too long until New Year eve, as the New Year celebration begins from 29th of the December and goes on till 4th January to relieve the hangover and heat in the country. The sky blooms with bursting fireworks and delicious dinner menu invite you for the feast.
Venice, Italy
The city is filled with lots of light, fire shows and Venice youth boost the mood with happening romantic themes and ambiance. The city serves the best feast of Tuscan cuisine, pleasing you with great honor.
Goa, India
Go Goa is on the to-do list of every traveler. There are open air wild parties along the sea and warm sand with unlimited drinks and exotic seafood make the New Year an episode of thrilling memories.
So fellas, pack your bags along with your loved ones and get lost in the New Year bash.