Many of us face the problem of slowing down of the phone. The most common solution for this is to use the speed optimizer app. Most of us think that these apps are of no use and add into the slowing down of the phone. This is true for some of the useless apps. But not all the apps are similar. Today, we give you the best apps for boosting the speed of your phone.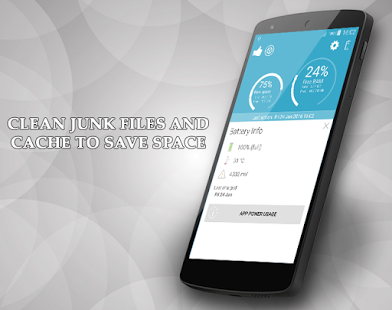 Droid Optimizer
The app is free of cost. Unlike the other useless apps, this app does not slow down your phone. Instead, it helps in clearing the memory that has been allocated by those apps that no longer use them. The app is developed by Ashampoo. The app works for Android 2.3 and above. The only drawback of this app is the privacy issue. Unwanted permission asked by the app is the main concern.
Just Cleaner
This is also an app that gives a quality performance and serves the purpose for which it has been developed. It has a unique and attractive home screen as well. The app is free of cost and is developed by LLC JustMobi. The app is supported by those Android devices that run on Android 4.0 and above.
Mobile Optimizer & Cleaner
This app not only has a unique home screen but also has some additional useful information of your device on the home screen. This app too is free on Play Store. The app is developed by MDroid Apps. The apps support Android 2.3.3 and above.
So friends, hurry up and boost your smartphones.