The leading Chinese smartphone manufacturer, ZTE, rolled out 2 handsets in the CES 2017 at Las Vegas. Blade V8 Pro and Hawkeye are the smartphones that are introduced by ZTE. Blade V8 Pro is the new addition in the list of products by the company. Hawkeye is the world's crowdsourced smartphone.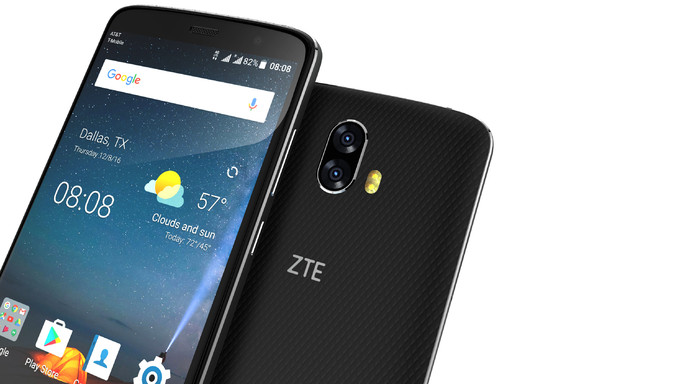 The Blade V8 Pro has a 5.5-inch screen along with Corning Gorilla Glass 3. Along with a dual camera setup, it has a fingerprint sensor as well. The new Blade V8 Pro has two 13MP rear cameras which allow the smartphone users to add a bokeh effect to photos due to fast shutter speed. The phone is fueled by a 3,140mAh battery and supports QuickCharge 2.0 fast-charging feature by Qualcomm. The phone is powered by Snapdragon 625 processor and runs on Android 6.0 Marshmallow. The smartphone offers HiFi audio chipset along with Dolby audio support. It has 3GB of RAM and 32GB of internal memory.
Moving towards the next handset, Hawkeye is the device of crowdsourced Project CSX by ZTE. The smartphone has the hardware, functionality, and aesthetic that has been voted by users on ZTE's online community.
Under Project CSX, the company researched and did something completely different within the industry by turning the typical R&D process on its head. ZTE USA's vice president of technology partnerships and planning, Jeff Yee confirmed this in his statement. He further confirmed that the company considers Hawkeye's name to represent the vision and spirit of ZTE.
Well, let us see how much success these smartphones makes for the company.