For those who are not aware about what IHOP is: well, it is a blog on the social media platform Twitter that posts daily about eatables. But today, the blog served its followers with a garnish of a surprising political comment.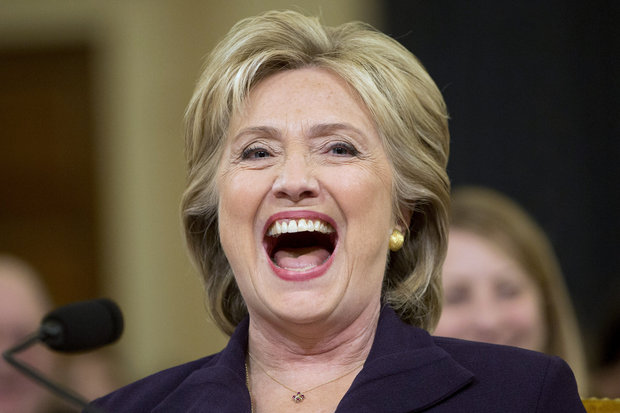 The account on the Twitter reposted a post of one of its followers with a comment which claims that the campaign carried by Hilary Clinton is nothing but garbage. Here is the repost.
Also good morning to everyone except Americans who don't want to accept the simple fact that Hilary Clinton had a major garbage campaign.
— IHOP (@IHOP) January 15, 2017
The account has deleted the post and has claimed that it was hacked. But the followers gave a huge feedback on the comment. Here are the feedbacks.
@IHOP funny way of saying your social media person forgot to switch to their personal account but whatever holmes
— Aishwarya SSRI (@mycoolaugustine) January 15, 2017
@IHOP yeah, you got hacked. sure. they took the time to hack you to retweet one thing. sounds highly likely.
— #1 CAT DADDY (@ShwahWahWah) January 15, 2017
@IHOP I expected cowardice from Denny's but this is just disappointing
— Bear Thrylls (@DankRizzo) January 15, 2017
@IHOP Bernie would have won
— Influence Networker (@seanlinecontent) January 15, 2017
rethink this, there's money to be made here @ihop pic.twitter.com/fDrz2BNN09
— Hippo (@InternetHippo) January 15, 2017
@IHOP It was a good tweet and you should feel good.#BernieWouldHaveWon
— I.F. Thunder (@IFThunder) January 15, 2017
Damn @IHOP I liked you better as a communist who knew HRC was shit. I was your fan then, but now… idk anymore. Sad day 4 the revolution.
— Layne Theory (@ThisIsLayne) January 15, 2017
In an unlikely move, IHOP reveals the I is for Internationale. pic.twitter.com/VlvxHxfDSN
— EL BARTO #J20 (@ElBartoArmy) January 15, 2017
Well, the account certainly don't seem to be hacked to us.