It has been a subject of "will it, won't it" for a prolonged period of time now since rumor has been widespread if Apple will roll out its new iPhone in September or not. A productive Apple tipster, on the other hand, thinks that the iPhone 8 will certainly be coming in September on time. In his new research note gained by Apple tipster, the Apple Insider website, and Ming-Chi Kuo, the analyst at KGi Securities, has claimed that the iPhone 7s, iPhone 8, and the iPhone 7s Plus will come in Silver, Black, and Gold color variants.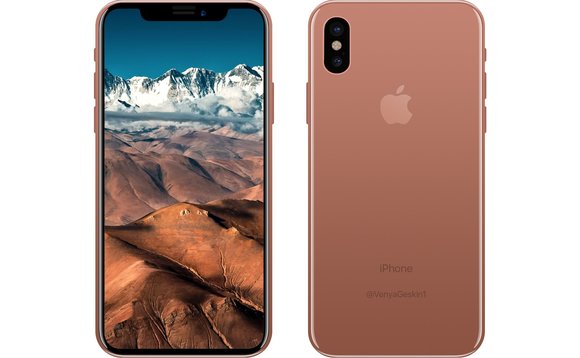 The new iPhones will be rolled out at the same time in September. The range will most likely comprise the iPhone 7s, iPhone 8, and the iPhone 7s Plus. But it has been cited that the "iPhone 8" will be obtainable in inadequate quantities since the supply chain will make only 4 Million and 2 Million units in this quarter. The manufacturing will on the other hand, be increased up to 50 Million and 45 Million units by the end of this year.
Speaking of the 5.5-inch iPhone 7s Plus, Apple will make 18–20 Million units, while the 4.7-inch iPhone 7s Plus will see 35–38 Million units.
In addition to this, all 3 models of iPhone will support to fast charging tech. But regrettably, users will have to shell out extra dime on the wall adapter and "Lighting to USB C" cable to own the fast charging tech.
iPhone 8 might sport OLED edge-to-edge display dissimilar to that of the LCD displays in the iPhone 7s Plus and iPhone 7s.
A slew of new aspects of the forthcoming iPhone 8 have been found from a lately rolled out firmware for HomePod. Latest one is the ability of handset is to mute notifications when a person is seeing the screen, as per developer Guilherme Rambo.
"What @jsnell talked about on the last @_upgradefm is true: the iPhone will suppress notification sounds if you're looking at it," tweeted Rambo with a few screenshots displaying the references. There are no details as to how precisely will the feature operate.