There are millions of people all over the world who have become completely embroiled in debts in recent years, and the reason for this is mainly unplanned financial management. People do not spend in accordance with what they earn, the slow economic progress and mounting prices have resulted in people taking more and more loans. Loans are also of different types of automobile loans, student loans, housing loans and credit card loans. All these have high rates of interests, and it often gets quite difficult for people to pay these debts off. In such cases, people struggle to become financially independent. One of the easiest methods to become debt free is by going for debt settlement.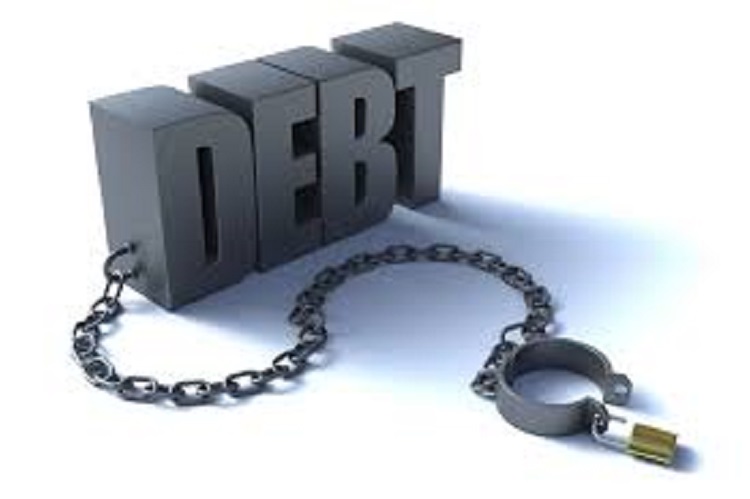 This article will explain to you why debt settlement is an attractive option for so many people to get relief from their debts.
Debt arbitration or debt negotiation
Debt settlement is also known as debt arbitration or debt negotiation. Debt settlements is a method for decreasing a person's debts whereby the debtor through agreements and with the creditor's approval, will become only a certain amount or a percentage of the amount that was earlier owed in total. Debt settlement is a good way for reducing debts and has become hugely popular in recent times for reducing and eliminating debts.
Going through the process of debt settlement is quite attractive as a prospect. The financial institutions have become quite generous especially when it is about debt reliefs and debt settlements with creditors, clients and this is quite acute in the present state of the world's economics. Debtors who already have got a high amount of debt must take advantage of the generosity of the creditor because this will surely ease their financial situations and it ceases once when the stimuli provided by the government will run out.
People who have already decided to trim and lessen down the debt through this way can only do this by using a lawyer who will be acting on behalf of them through a good debt settlement company or if they can personally interact, negotiate and then coordinate with their creditors.
Here are basically the most important reasons why these days' debt settlements have got so appealing in recent times:
Debt settlement is quite preferable to filing for bankruptcy
Debt settlement will allow debtors to settle the liabilities in quite an affordable and easy way by reducing your balance and lowering your monthly payment. Settling your debts by this manner will be far more prudent than to go for filing bankruptcy. Settle your reduced debts in some months rather than filing for bankruptcy as that can affect your credit report for some more years.
It will eliminate all your other expenses
Debt which has been maintained for quite a long period of time will lead you to pay high rates of interests and will add on other charges and financial fees. This will increase your charges with time. It will get more difficult for an individual to get his debts paid off at the earliest possible time because it will help your financial situation quite drastically and improve it greatly.
It will provide relief from the stress induced by debt
A lot of amount in debts can cause you to get a lot of undue pressures and stresses on you as an individual and also your family. There are other problems may also arise from such stresses including depressions, high blood pressures, and other such diseases. Dealing a lot of debt collectors can also increase your pressure and increase your problems. This can result in creating a type of anxiety which can only get eliminated by eliminating the central and main causes which are debt. Debt settlement can also result in giving you a complete grasp of your whole financial situation, and this will result in giving you a much needed and craved for peace of mind.
It will provide you a proper way for avoiding proceedings in the court also
Creditors can also choose to pursue a legal course of action against such individuals who owe them a lot of money because an individual who has debts is liable to answer back to the creditors from whom he borrowed the money. When you sign up for debt settlement type of debt relief problems can even prevent a creditor and financial institutions from even filing for lawsuits against any individual. This is quite helpful for many people to legally find a way to come out of their debts and tread the path to financial security. Your process of debt settlement is completely legal, and it will give and secure you certain rights also and will protect your interests.
It will allow you to go for debt consolidation also
Individuals who owe different amounts of money to various creditors will also get the option for consolidating all of this debt into a single loan and pay a single monthly payment with a lower rate of interest. This will mean that you will be able to apply for debt consolidation loans. These will help you get your credit score high also.
If you wish to locate the best performing debt settlement companies then you must follow certain essential advice: you must not go directly to any particular company for debt settlement. Instead, you should go rather to a network of debt relief which is affiliated with a lot of established debt settlement companies. If you want to get into the debt relief network, then the companies for your debt settlement must also prove to you that they have a good record of successfully eliminating and negotiating your debts. They are also required to pass certain ethical tests in their standards. Go through a debt relief network, and that will ensure you that this debt company is legitimate and respected.
You must follow debt settlement ratings of the debt settlement companies before working with them.
Conclusion
Debt settlement is a feasible way to become financially independent, and you can go for it.