Around the world, many of the countries are striving to convert their energy sources into renewable form. China has been fetching many investors for its renewable project; while the US has been constantly making efforts to become fully dependent on renewable energy.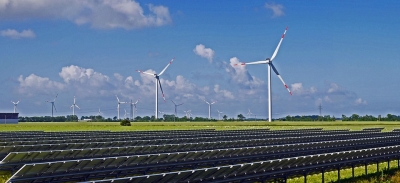 But Costa Rica has already gained success by utilizing 98% of the electricity that was developed by the renewable energy in 2016. ICE (Institute of Costa Rican Electricity) declared that nation was powered by renewable sources with remaining 2% produced by fossil fuels.
The total population of Costa Rica is 4.9 Million. Despite being so populated country, the country was electrified for 250 days with constant power supply for 110 days from June 17 till October 06, 2016.
The sources through which the electricity was produced include hydropower facility, wind turbines, solar panels, biomass plants, and geothermal plants.
The success of consuming majority of electricity through renewable sources wasn't celebrated only in 2016. In 2015, the same achievement was accomplished by using renewable energy. The figure of consumption was 98.5% in 2015.
Costa Rica hasn't settled with its achievement, as it has also invested in more four wind farms and the hydropower plants that will be running continuously under the positive weather conditions.
Dr. Monica Araya, Costa Rican Clean Development Adviser, stated that the level of Costa Rica's renewable power generation is a "fantastic accomplishment".
President of the ICE—Carlos Manuel Obregón said, "we anticipate that renewable power production will remain stable in 2017 as well".
Costa Rica has proved, with its action and dedication towards going complete green for energy resources.