Cars that come out from the pit of the Bugatti factory drips elegance, precision, glazing in design, simplified aerodynamic features and bobbles up ample of power. The recently revealed Bugatti Chiron explains the definition of perfection. Some of you might be unaware of the fact that the company also makes some incredible water vehicles.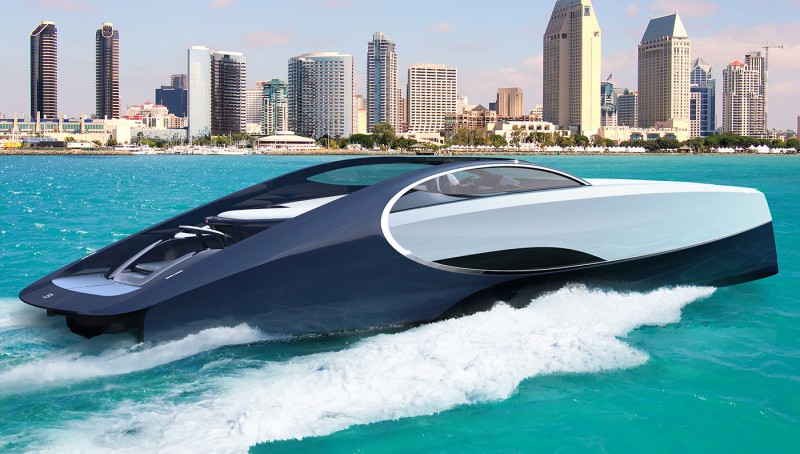 Bugatti just launched it's Limited Edition Bugatti Niniette 66 yacht with an association of Palmer Johnson Yachts. The design itself reflects the shape of Chiron in the first glance. The automaker and boat maker worked together to create the interior and exterior design of the yacht that recalls the structure of the Chiron. The naval architecture and engineering were responsibly made by the Palmers Johnson.
Focusing on its capabilities and power factor, the elegant aquatic beauty is powered by MAN V-8 engines that can take the yacht to the top speed of 44knots. The all new Limited Edition Bugatti Niniette 66 is the only developed yacht in the competition that can go from 50-80 feets. The whole structure of the yacht is mounted on slendor monohull which stabilizes the ride gives a great speedy and oceanic experience to all who are on board.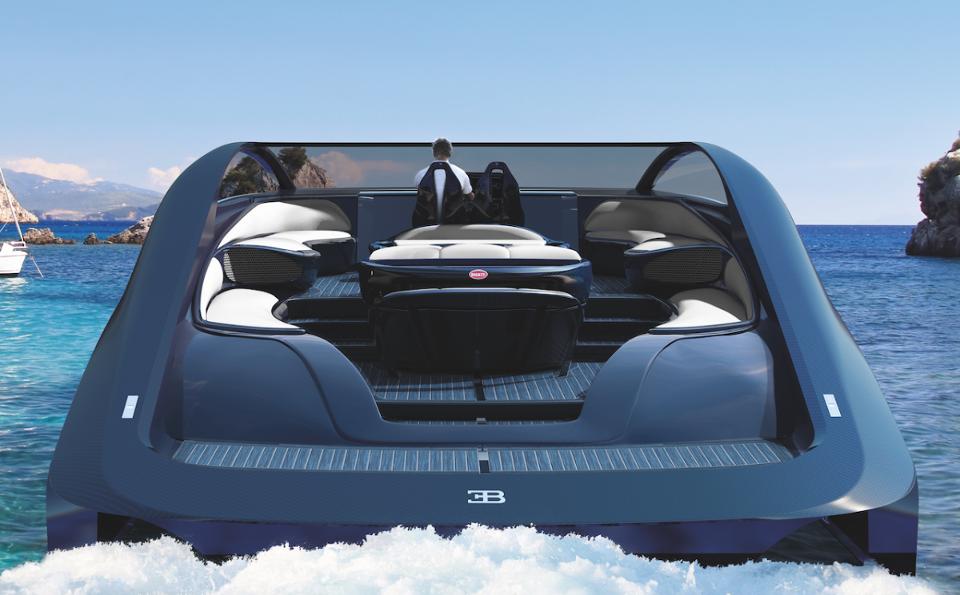 Cruising with its highly featured deck elements, the 21-foot beam has a grand master suite crafted with soft leather, marble-clad guest bathroom, and automotive-inspired saloon with macaron skylight which relaxes your soul into the deep blue ocean.
In addition, on the deck, it has Jacuzzi, fire pit, champagne bar, and ample amount of resting facilities.
Bugatti isn't that famous with its boat building business which it got into in the 1930s.
The name 'Niniette' was inspired by the name of Bugatti founder's daughter nickname.
The company plans to introduce only 66 examples of the Limited Edition Bugatti Niniette 66 and orders will be soon accepted.