The most awaited period for lovers is here. The Valentine's week is commencing from 7th February and each day will be celebrated till 14th February. So, let me take you through the list of days you can celebrate with your loved ones.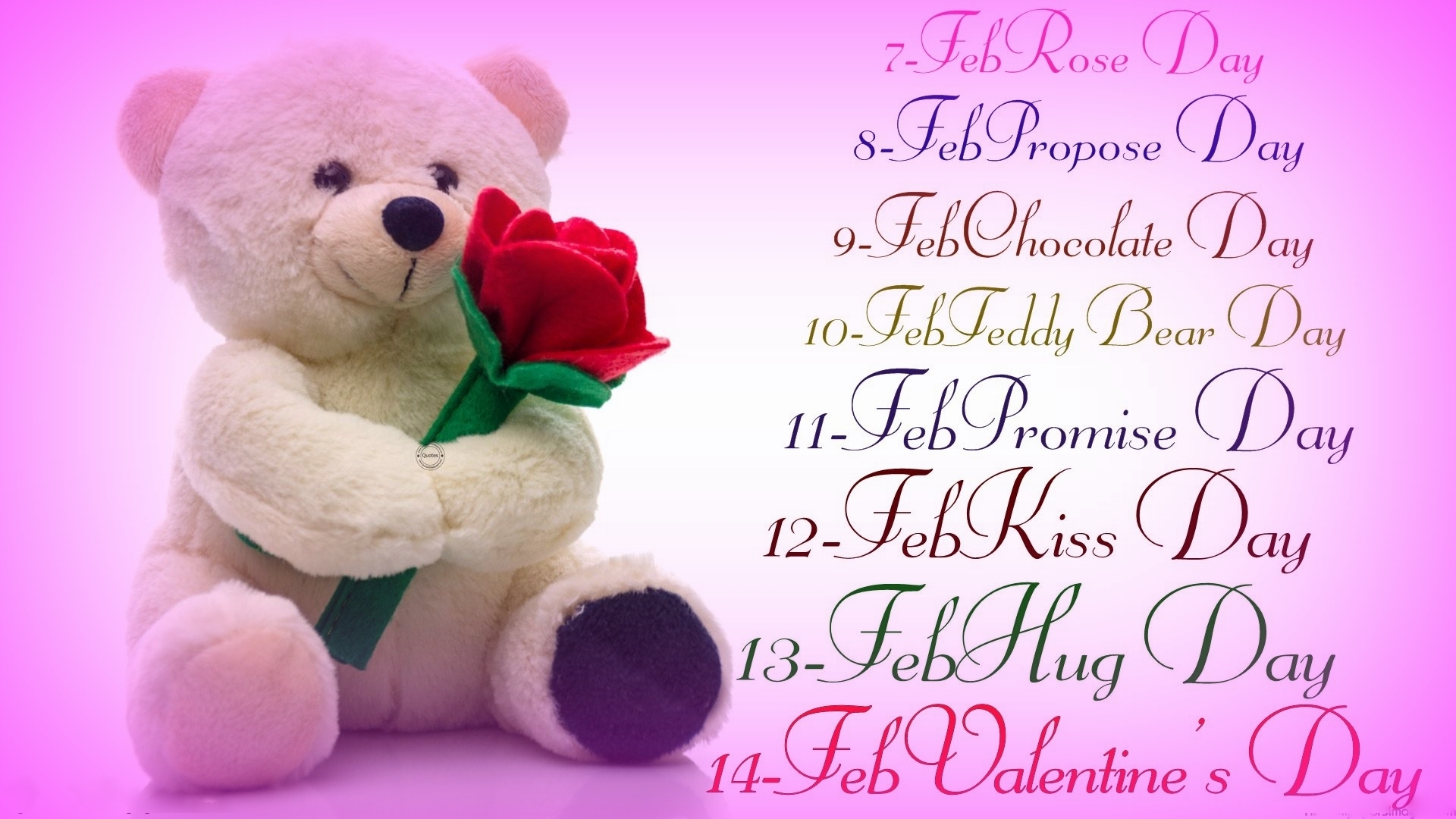 7th February: Rose Day
On this day, you can give roses to people you love or admire and make it a special day for them. Each color of rose has its own significance. Roses are the symbol of love, peace, friendship, affection, and admiration.
8th February: Propose Day
This is the best day to let the person know about your love for them. So just go ahead and propose your loved one. With a "Yes" from them you will have a lifetime memory to cherish and if it is a "No," you can still be good friends.
9th February: Chocolate Day
Everyone likes chocolates. On this day, you can gift to and also receive chocolates from your partners, friends, and family. This day will surely add up sweetness in your lives.
10th February: Teddy Day
On this day, you can gift a teddy to your female or male partners. The teddy can be your companion to hug it or speak out your heart when your partner is not around.
11th February: Promise Day
Thus is a special day. You can make promise to your partners regarding anything you want may be its committing a life-long relation. The trust and belief on each other is what will make your relation more strong.
12th February: Kiss Day
A kiss on forehead symbolizes being caring and responsible. So, this day can be a good opportunity to express your love with a sweet gesture.
13th February: Hug Day
On this day, you can express your love just by hugging your partner. A soft, warm hug can convey your feeling to your partner without the need of words.
14th February: Valentine Day
And, here's the most awaited day—The Valentine's Day. It is the day of celebration for lovers and expressing their love for each other.
Wish you all a Happy Valentine Day…!!