Mass Fidelity, the company famous for its contribution in developing phenomenal speakers, has launched its new Core wireless speaker. So before you buy it, let us have a look at the specifications.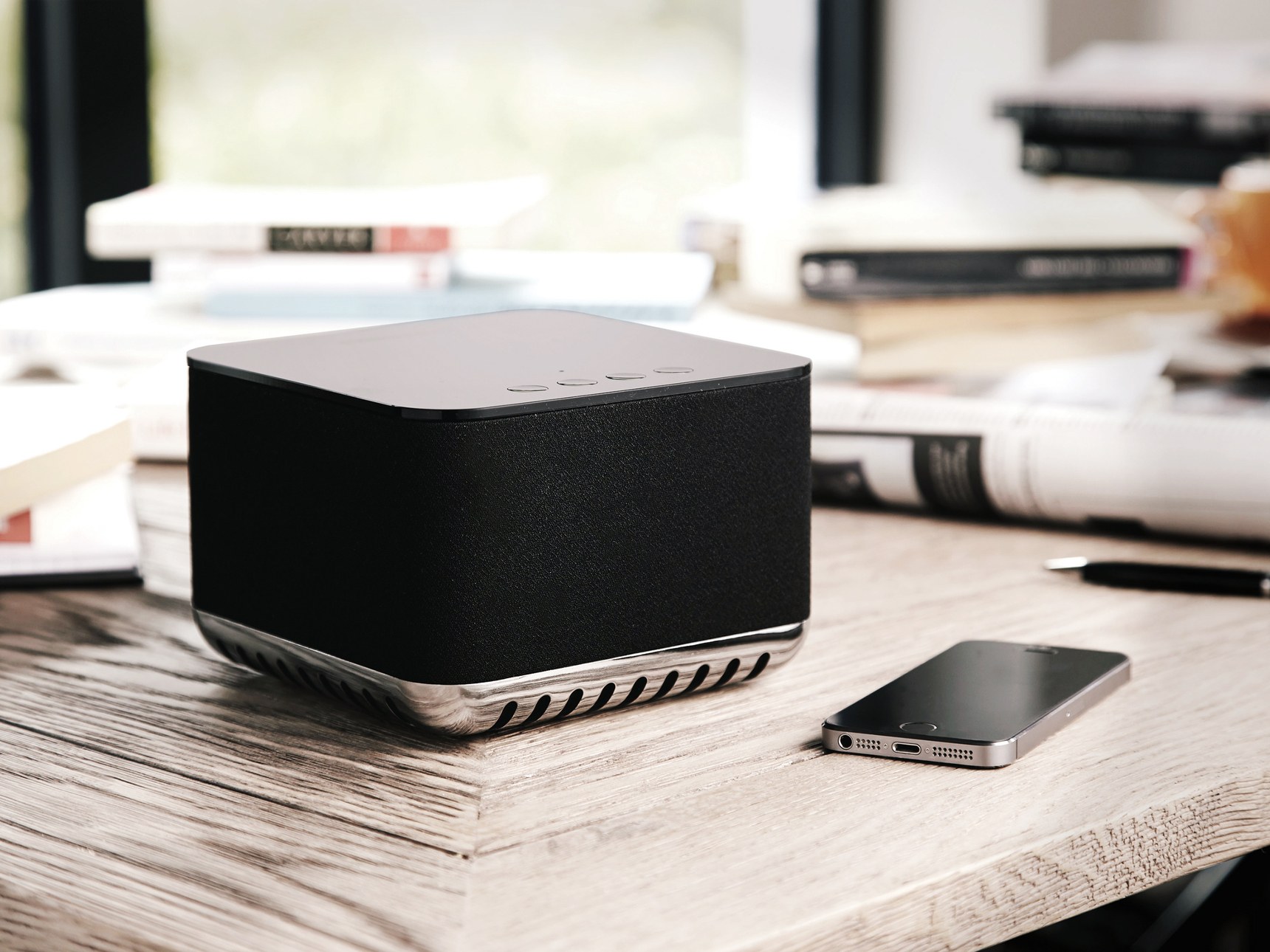 Let us start with the price. The Mass Fidelity Core wireless speaker has a price tag of $499. The speaker is build with material consisting chrome, fabric, and acrylic. It requires 120 Watts of amplifier power to operate. The frequency response given by the speakers shows the number of 44 Hz to 20 KHz. Moving forward deep into the speaker, it has 5x high output custom designed speaker drivers.
Obviously, the speaker connects via Bluetooth. Hence, the max range for Bluetooth connection offered by the device is 10 meters or 30 feet. The device supports aptX, SBC, and AAC codecs.
Speaking about the features, the Mass Fidelity Core wireless speaker offers immersive sound. Even though the device is a single speaker system, it does not seem to be when you experience the sound output. The speaker is able to produce stereo effect quite similar to the real life. Along with this, the device also provides holographic sound. The Mass Fidelity Core wireless speaker uses Acoustic Holographic technology that helps in giving a realistic sound effect. With the help of this technology, you are able to experience the same high quality of sound from every point in the room. Isn't it great?
In short, if you want to experience a bone shaking bass wirelessly, then Mass Fidelity Core wireless speaker is the right choice for you.