In the era of smartphones, it won't be wrong to say that people are losing interest in laptops. The sale of PCs and laptops are decreasing day by day. Hence, companies are launching new innovative laptops. One such device is the new Lenovo Yoga Book.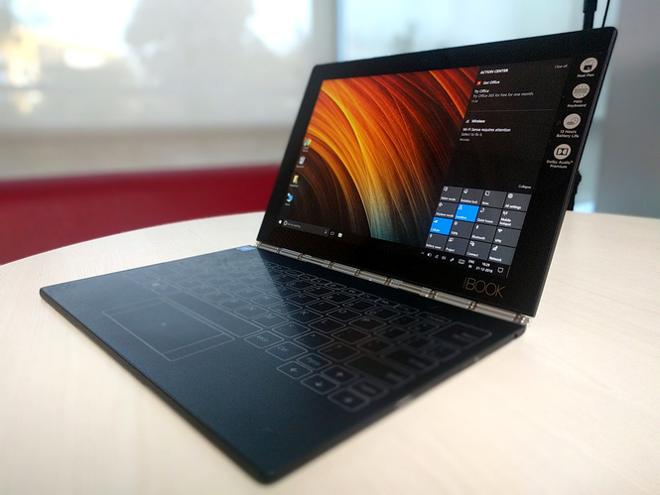 With a real pen and a Halo touch keyboard, the device is priced at Rs 50,000. Let us have a quick look at the device's specs.
The design of the device is not so unique. Yet it does not fail to impress us. Weighing just 690gms, the device is portably easy and can be carried anywhere without any efforts. The new Yoga Book comes with a 10.1-inch IPS FHD LCD display with a 'Watchband' hinge that connects the screen and the halo keyboard. A 2MP camera is present above the screen for video calling.
At the connectivity end, it has a hybrid 4G nano SIM tray, microUSB port, microSD card tray, and a mini HDMI port. The halo keyboard can be barely seen when it is not backlit. On the back, it has 8MP auto focus camera.
Overall, the new Lenovo is a different class of PCs. The compilation of Halo Keyboard along with Pen stylus makes the device a unique one. But, even though with all this extraordinary features, the device does not seem of any use for day-to-day tasks.
In a nutshell, if you are willing toget a pricey laptop with no intention to work on it, then go for this device. Else, you have a lot better options in the range of 50k.