Breitling, the popular Swiss watch manufacturer, launched Avenger Hurricane. The watch is light weight but full power packed. As the name suggest, the new watch will bring a storm in the industry. After launching the 24 hour version of the watch, the company has launched the new 12 hour version for its customer.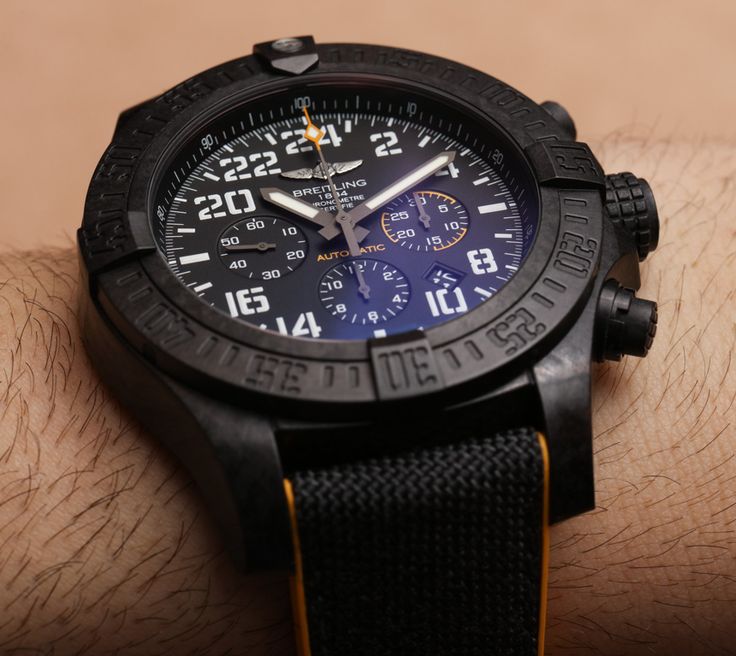 The new Avenger Hurricane is 50 mm in diameter. The ultra light and ultra sturdy case that the Hurricane features is made up of special material named Breitlight. Users can choose between the 24 hour and 12 hour display. Both the displays sports same feature and has the same caliber.
The launch of the new Avenger Hurricane by the Breitling has pushed the limits of design and technology to extend all the boundaries. The Breitlight, material used for the case, is 5.8 times lighter in weight than steel and 3.3 times lighter in weight than titanium. Other qualities that the Breitlight possesses are exceptional resistance to traction, scratches, corrosion, thermal stability, anti-magnetic, and anti-allergic.
The rubber strap that is used for the Avenger Hurricane is highly comfortable. The rubber strap is coated with black military textile fiber for long lasting durability. The new Avenger Hurricane is water resistance. It can survive up to 100 meter or 330 feet in the water. The new Avenger Hurricane is designed so well to tackle any challenges on land, air, and water.
Lastly, the price of the new Avenger Hurricane is still not known to us. The price of the watch differs from seller to seller. Hence, if you want to know the price, log on the official website and request for the price from the dealer.