Android Pay to Rolled Out In Canada On May 31
As we know, Android Pay, developed by Google, is a digital wallet to power tap-to-pay and in-app purchases on mobile devices. This allows the users to make payments with Android tablets, phones, and watches. It utilizes near field communication to transfer card details enabling funds transfer to the merchant.
It swaps the debit or credit card chip and magnetic stripe transaction or PIN at point-of-sale terminals by permitting the user to sync these in the Android Pay wallet. The service is no different from the contactless payments available and used in several countries, with the incorporation of two-factor authentication. The Android devices, with this service, can communicate wirelessly with the point-of-sale systems with the use of host-based card emulation, Android's security, and near field communication.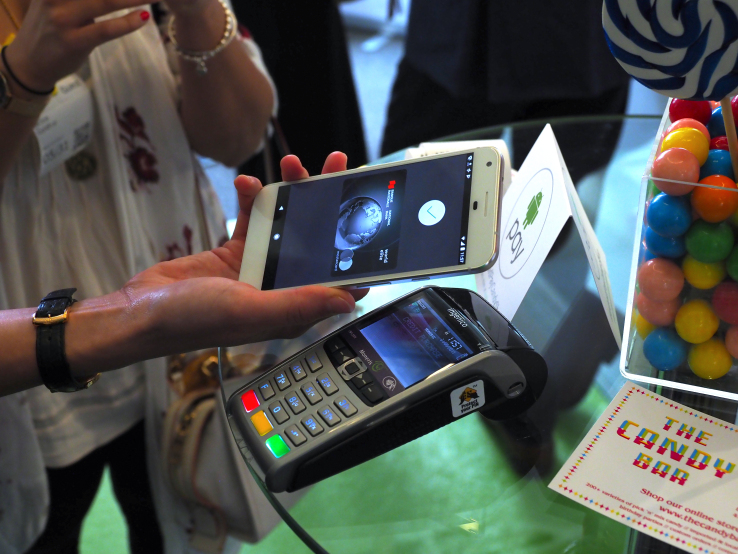 The digital wallet takes the benefit of the physical security, wherever available, such as fingerprint ID. In cases where fingerprint ID is not available for devices, a passcode can be used to activate it. When a payment is made by the user to a retailer, no debit or credit card numbers are sent with the payment by the Android pay. Rather, it creates a virtual account number indicating the account information of the user. The customer payment information is kept private by this service by sending single-time security code rather thanuser or card details.
Google is step-by-step rolling out the digit wallet across several countries. Since its launch in 2015 to the present day, it has been in 11 different countries, Russia is the latest. The company has also announced to extend its Android Pay to other countries, including Germany, Taiwan, Spain, and Brazil. And now, it is all set to be rolled out in Canada and the expected date is May 31, 2017. However, nothing much is known at the moment such as who will be the bank partners of the mobile payment service and how the setup of the payment platform with credit and debit cards in Canada will function.
All we can say is that the company will be surely working the major debit and credit cards in Canada. The mobile payment service will function with any device that is operated on Android KitKat 4.4 and is compatible with near field communication.
We can hope Android Pay to be soon launched in other countries too.