Uber launched its trucking dispatch service called Uber Freight
Old plans of the on-demand transportation service provider, Uber, have been finally brought into action. Uber has rolled out its trucking dispatch service for the truck drivers that will be based on app known as Uber Freight.
The operation behind the trucking concept will be pretty similar to what it follows now in terms of on-demand cab service for daily riders and drivers. In the case of truck drivers who are in search for a job will be synced with the commercial shippers through the app. Freights can be booked in advanced or can be done on the same day too.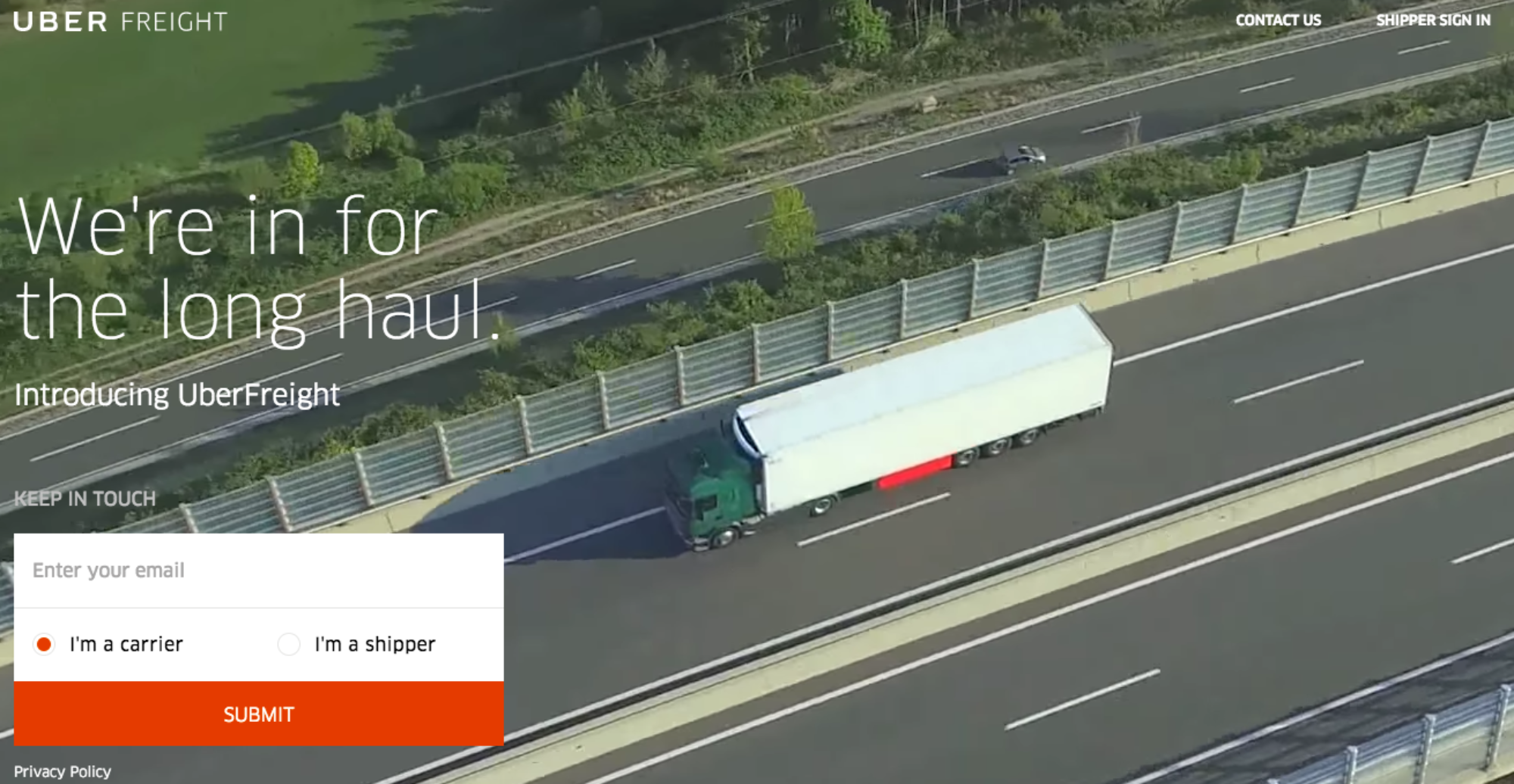 Generally, truck drivers have to bargain the tariff with the commercial shippers. But under the Uber Freight service, the fare price will be guaranteed and predefined. Once the driver loads the shipment and heads to the destination, the processing of the payment initiates and the truck driver will be paid with the remuneration within 7 days.
While talking to a spokesperson of Uber about the pricing structure, he stated that the pricing structure is strongly based on the distance, as it is a crucial factor in transportation. Further, other parameters such as location, cargo specifications, and Uber ridesharing will be taken into consideration to match the demand and supply. There will be price surging too, said the spokesperson.
So far, truck drivers had to search for the loads to be shipped but using this freight service, Uber drivers will have an array of jobs lined up on their timeline if the company successfully onboard an ample number of shippers. The app also enables the truck drivers to select the load that he or she intends to book instead of relying on auto-matched.
Uber for trucks also has some long term negative implication. The decision of establishing Uber Freight came after the acquisition of Otto, a self-driving trucking company, which has already build a base to develop driverless trucks.
It can be easily predicted that for now Uber will effortlessly create a shipping network and keep the revenue generation. This will also give the company full-fledged data of the operation that will be helpful for the creation of driverless trucks business in the future forecast.
Uber, for now, has many contracts with the shippers, but the exact number of shippers and drivers that company has signed is yet to be disclosed.