Friendship day is celebrated on every first Sunday of August. On this day, friends tie a band, called as friendship band, to each other. But what about those friends who are far away from each other and are not able to meet. Well, for this problem, we have a solution. Today, we bring you with WhatsApp messages that you can send it to your friends. Here we go: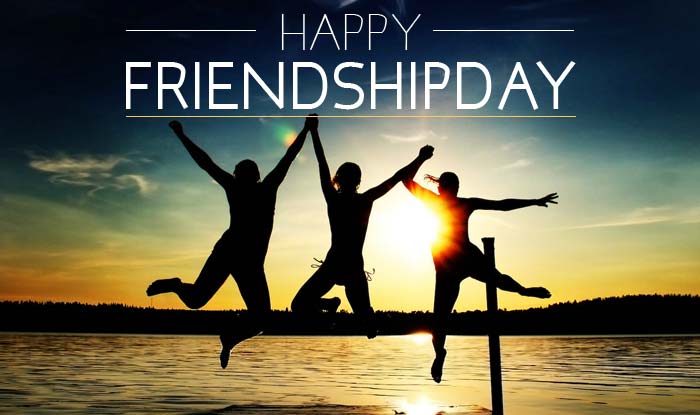 Friendship is a little more trust,
A little less try,
A little more laugh,
And a little less cry,
A little more WE and a little less I
Happy Friendship Day!!!
FRIEND means–
F=Free from all formalities
R=Right to say any thing
I=In anyway
E=Either good or bad
N=No sorry no thanx
D=Daatnaa peetnaa allowed 24 hours
A friend is SWEET when it's NEW,
It's SWEETER when it's TRUE,
AND YOU KNOW,
It's SWEETEST when it's YOU.
!!Happy Friendship Day!!
Some friendships are like Tom and Jerry.
They tease each other;
Knock down each other;
Irritate each other;
But can't live without each other!
Friendship is not a game to play,
It is not a word to say,
It doesn't start on March and ends on May,
It is tomorrow, yesterday, today and every day…
Happy Friendship Day…
Friendship is about bringing out the positive when everything seems negative…
Being accepted for who you are…
Being able to pick up right where you left off…
Sharing, talking, and laughing…
Girlfriend is Hot Water,
Lover is Mineral Water,
Wife is Corporation Water,
Relationship is Kaveri Water,
But "FRIENDSHIP" is pure Rain Water!
Achha Dost Haath aur Aankh ki Tarah hota hai.
Jab Haath ko Taklif hoti hai to Aankh Roti hai.
aur Jab Aankh roti hai to aath Aansu Pochta hai.
One Heart talk with another one is affection.
One Heart live with another Heart is Love
But two Hearts made like one is FRIENDSHIP…..!
**Happy Friendship Day**
Flower remembers bees,
Fish remembers water,
Tree remembers the rain,
At this moment I remember you!
To say happy friendship day to U!
So friends, hope you have liked these messages. So hurry up and send it to your beloved friends.